Pianoforall are some of the most popular and best online piano lessons boasting over 500,000 students. The program was created by Englishman Robin Hall, who is a professional musician and music teacher. The course was designed for beginner and intermediate piano players.
Pianoforall is a comprehensive course that includes ten e-books and ten hours of video lessons. The course covers a wide range of topics, from music theory to sight reading to ear training.
In this Pianoforall review, we will take an in-depth look at the course material, price, pros, cons, and customer reviews. I will also provide you with my verdict on whether or not this course is worth the money. So get your piano-playing fingers ready and let's take a deeper look into the best online piano lessons ever made!
What Is Pianoforall?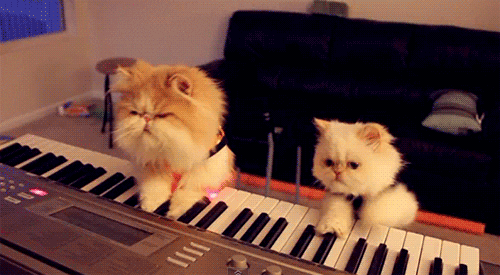 Pianoforall is an online musical education program, discovered in 2006, that promises to teach anyone how to play piano in a matter of weeks. The method is based on the principle that anyone can learn to play piano by simply understanding the relationship between chords and notes. By learning to play piano using this method, students can allegedly achieve a level of proficiency in a fraction of the time it would take using traditional methods.
The Pianoforall system is made up of a series of online video lessons, which are designed to be followed at your own pace. The lessons cover everything from the basics of piano playing to more advanced concepts, and they are all presented in a clear and concise manner. The system also includes a number of downloadable PDFs and audio files, which you can use to supplement your learning.
Here is a list of features the program has to offer. We will go over some of these in further detail throughout this Pianoforall review.
Everything you need to get started. (Ebooks, Videos, and Audio Files)
Compatible with all devices (PC, Mac, Android, Apple)
All Piano Genres Taught (Blues, Jazz, Pop, Classical, Improvisation)
Learn to read music and play by ear
Easy to follow yet comprehensive
9 Interactive Ebooks, 600 pages in total
200 videos with over 10 hours of content
500 audio lessons
Available via instant download or DVD
Lifetime FREE UPDATES
It's easy to see with this large list of features how Pianoforall is, considered by many, the best online piano lessons out there.
The Different Sections Of Pianoforall
Pianoforall is divided into 10 interactive sections, each of which is further divided into lessons. These different sections are the heart of the program and guide the student in their journey from beginner to expert. In this Pianoforall review, let's take a look at each section so you can learn what the program has to offer.
Section 1 - Party Time
This section covers the basics of the instrument, including how to sit at the piano and how to read music. This is where you learn the foundations that will prepare you for the following lessons. You will learn notes, chords, scales, and rhythm at a beginner level.
Section 2 - Blues & Rock N Roll
This section teaches how to play basic blues and rock n roll music. You will learn how to play a 12-bar blues pattern and also other chord progressions popular in these genres. You will also be taught how to play different shuffle rhythms.
Section 3 - Chord Magic
This section covers all 24 major and minor chords. Before this section, you will have learned basic chords and the theory behind them. This is where the magic starts to happen and where you start to develop some advanced skills.
Section 4 - Advanced Chords
This section teaches how to play more complex chords. These chords include augmented, diminished, 9th, and 11th chords. These will open you up to many possibilities when it comes to writing and playing different genres of music.
Section 5 - Ballad Style
This section teaches piano techniques related to playing ballads. You will learn how to play the melody and harmony at the same time using your left and right hands. This is where you start to use your hands independently.
Section 6a - All That Jazz & Blues
This section covers playing techniques related to jazz and blues. You will use a lot of 7th chords which will require you to use 4 fingers at one time. These genres are great for expanding your finger capabilities when it comes to playing piano.
Section 6b - All That Jazz & Blues
This is a continuation of 6a.
Section 7 - Advanced Blues & Fake Stride
This section covers the genre of blues on a higher level. Learning blues will enhance your piano skills no matter which genre you want to be best at. Take this section seriously and put a lot of effort into mastering it.
Section 8 - Taming The Classics
This section dives deep into music theory, notation, and finally classical music. If you are interested in learning classical music then you will want to spend your time mastering this section. Here you will learn pieces from Beethoven, Bach, and Chopin.
Section 9 - Speed Learning
This section teaches students all the keys and scales in music. Throughout the program, you are only playing songs in the keys of C, F, and G, but now you will work with them all. This section isn't so much about speed learning, but more so about being able to play scales within keys. Once you know all your notes and scales, you are pretty much good to go.
How Much Does Pianoforall Cost?
We can't do a Pianoforall review and not answer the question "How much does it cost?" The answer to this question is pretty straightforward, although there are two different ways you can go about purchasing the program.
The Pianoforall course costs $39 if you want downloads only or $49 if you want to get DVDs also. This gives you access to all of the course materials, which include over 200 video lessons, 500 audio lessons, and a variety of PDFs and eBooks.
I would say if you have to pay a one-time max fee of $49 for the best online piano lessons, that's a pretty darn good deal!
The Positives Of Pianoforall
Talking about the positives first in this Pianoforall review, there are several reasons why I think Pianoforall is a great course for beginner and intermediate piano players.
Firstly, the course is very comprehensive and covers a wide range of topics. There are ten e-books and ten hours of video lessons, which is a lot of material for the price.
Secondly, the course is suitable for both self-learning and classroom teaching. The e-books can be used as a resource for teachers, and the video lessons can be used by students who are learning on their own.
Thirdly, the course is very well-structured and easy to follow. The lessons are clearly laid out and progress in a logical order.
Fourthly, the video lessons are high quality and instructive. Robin Hall is a great teacher who can explain concepts clearly and provide helpful tips for students.
Lastly, the customer support is excellent rounding out why Pianoforall is the best online piano lessons around.
The Negatives Of Pianoforall
Although there are many positives about Pianoforall, there are also some negatives that I feel need to be mentioned in this Pianoforall review.
Firstly, some people may find the material too basic or too advanced for their needs. This is because the course is designed for beginner and intermediate piano players. If you are already an advanced player, this is probably not a program you want to consider.
Secondly, because the course is so comprehensive, it may take you longer to work through all the material than you would like. This isn't necessarily a bad thing, but it's something to be aware of before you purchase the course.
Thirdly, some people may find that they need more guidance than what is provided in the video lessons. If you need help with specific pieces or concepts, you may need to seek out additional resources. YouTube is always a great additional resource.
Lastly, because this course relies heavily on video lessons, it may not be suitable for people with visual impairments.
Testimonials
No Pianoforall review would be complete without some testimonials. These are verified reviews from users of the program. These will give you a good idea of overall user satisfaction and why others think these are the best online piano lessons out there.
"I've picked up more in the short time I've had your course (I'm up to Ballad Style) than with the all the other methods I've tried. Thanks so much for the most logically arranged, easiest to follow, and best 'bang for the buck' piano course I've seen, and used."
Barry Polis, Georgia, USA
"Robin, Thank you so much for this course. I have wanted to learn to play my favorite instrument as long as I can remember. Now that I'm an adult, I am so glad to not have to learn from the child books. Already being able to play popular songs just amazes me! I am having so much fun."
Vivian Bell, Fairborn, Ohio, USA
"For anyone questioning whether they should purchase this course or take a more traditional method to learning the instrument. I can testify that they would be much better off with Piano For All. I have just completed my degree in Music at the local college. The knowledge I gained from your course is largely responsible for my having the highest marks in Music Theory I and II."
David, Alabama, USA
Final Thoughts
The Pianoforall program has created the best online piano lessons available. It is comprehensive, affordable, and easy to use. The program provides a structured way to learn the piano, and it is suitable for both beginners and intermediate pianists. If you are interested in learning the piano, I definitely recommend checking out Pianoforall. You won't regret it!
If you found this article helpful, consider subscribing to my blog for more music tips, tricks, and advice. Now, go out and learn yourself some piano!
GET PIANOFORALL NOW ➡ CLICK HERE
"Some of the links within this article are affiliate links. These links are from various companies such as Amazon. This means if you click on any of these links and purchase the item or service, I will receive an affiliate commission. This is at no cost to you and the money gets invested back into Audio Sorcerer LLC."