Singing is an art form enjoyed by many and an excellent way to express oneself. Unfortunately, not everyone is born with the natural ability to sing. Even those blessed with good voices may need to hone their abilities through training and practice in order to develop their craft further. That's where Singorama 2.0 comes in - a comprehensive program designed to help aspiring singers improve their vocal skills and reach their singing goals.
Singorama is an online program that offers a structured and systematic approach to vocal training. It is suitable for singers of all levels - from beginners to advanced - and provides various resources and tools designed to help users develop their singing abilities.
In this review, we'll provide an in-depth evaluation of the Singorama 2.0 program, its features, benefits, drawbacks and overall effectiveness. We'll also help you determine if online singing lessons are best for you. Now, let's begin!
7 Things To Consider Before Choosing An Online Singing Course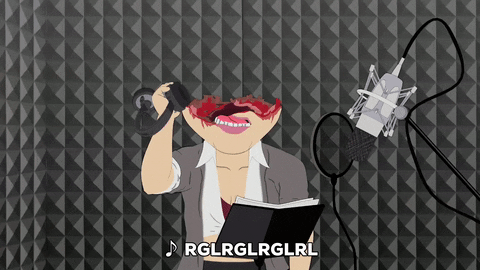 If you're thinking about enrolling in an online singing course, there are a few factors to take into account. These seven criteria will help determine the most suitable program for your needs:
Assess Your Skill Level: Before selecting a singing course, it's essential to assess your current singing ability. Some programs cater to beginners while others are more advanced. Make sure the program you select is suitable for your ability so that you get the most out of it.

Course Content: Review the course content to identify topics covered. Ensure the course addresses areas you wish to improve upon, such as vocal range with a course that emphasizes developing range; or performance skills with instruction on stage presence and techniques.

Learning Style: When selecting a course, take into account your learning style. Some courses provide structured singing lessons with an organized path to follow, while others are more flexible in design. Select the option that best fits your approach so you can succeed in completing the program.

Program Format: Online singing courses come in various formats. Some provide audio lessons, while others are video-based. Many also have interactive features like practice exercises or mini recording studios. Select the program format that best suits your preferences and learning style.

Course Length: When selecting a program, take into account the length of the course. Some are designed to be completed quickly, while others require more comprehensive work and may take several months to finish. Be sure that your chosen course length works within your schedule and other commitments.

Instructor Qualifications: Make sure the course instructor has the appropriate credentials and experience to teach singing. Look for instructors with professional singing experience or vocal coaches as a sign that they are qualified.

Cost: When selecting a program, factor in the cost. Some courses are more costly than others and it's essential to choose one that fits within your budget. But, don't just base your decision off cost alone; invest in something that will help you reach your singing objectives. As the saying goes, you get what you pay for!
---
Related Article: The 8 Best Vocal Plugins That Need To Be In Your Plugin Chain
---
A Comprehensive Singorama Review
Now that you know some things to consider when choosing an online singing course, let's talk about one of the best online singing programs out on the market, Singorama 2.0.
Course Structure
Singorama is a comprehensive online singing course that covers a wide range of topics. In total, there are 28 audio modules combined with worksheets, ebooks, and tools to help students develop and refine their singing skills. Here are the 6 main categories included in the Singorama 2.0 program:
1. Getting Started
The first section introduces users to the basics of singing, including posture, breathing, and vocal warm-up exercises. It covers the importance of proper vocal care and includes tips on how to avoid common mistakes that can damage the voice. Students will also learn about their own voice and how it works.
Included Modules:
2. Voice Techniques
The second section is dedicated to vocal technique and includes a range of exercises designed to help users improve their pitch, tone, and range. It also covers topics such as vocal registers, vibrato, and vocal agility. The tone lesson is our favorite in this section.
Included Modules:
Tone

Staying in Tune (Pitch)

Bridged Vocalization (Head Voice & Chest Voice)

Avoiding Bad Habits

Octave Power Generator (Part 1)
3. The Essentials Of Music Theory
The fourth section covers music theory essentials, including notes, scales, and chords. This module is designed to help users understand the structure and composition of music, which can be useful in songwriting and performance.
Included Modules:
Rhythm, Key Signatures, and Time Signatures

Major and Minor Keys (The Solfege System)

Solfege and Intervals
4. Styles Of Singing
The fourth section showcases a different singing styles lesson, including pop, rock, jazz, and blues. You will learn the specific techniques and styles used in these different music genres. It also includes practice exercises and examples to help users develop their skills.
Included Modules:
Different Singing Styles

Recognizing Progressive Intervals

Singing a Variety of Music Genres
5. Analyzing The Song
This fifth section delves into song analysis, including understanding song meaning, emotion, personality, and lyrics. You will also learn how to create and perform songs, as well as receive tips for live performances, auditions, and songwriting.
Included Modules:
Song Meaning Comprehension – Lyrics and Overall Tone

Song Meaning Comprehension – Emotion & Personality

Creating Your Song

Learning Full Songs (Part One)

Learning Full Songs (Part Two)
6. Moving Forward In Your Music Career
The sixth section is dedicated to performance skills and covers topics such as stage presence, audience engagement, and overcoming stage fright. It also includes practical tips and vocal techniques to help users become more confident and effective performers.
Included Modules:
Common Problem Solutions

Your Future Career as a Singer

Octave Power Generator (Part 2)

Tips for Performing Live

How to Nail Auditions

Your First Songwriting

Singing with a Band

Overcoming Stage Fright

Final Analysis
---
Related Article: How To Mix Vocals: 8 Tips & Techniques For Radio Quality Tracks
---
Bonuses
Singorama offers a number of bonus materials to supplement the main program. These extras provide users with additional tools and resources to improve their singing skills. Here are 6 noteworthy bonuses that come with the Singorama 2.0 program:
Mini Recording Studio Software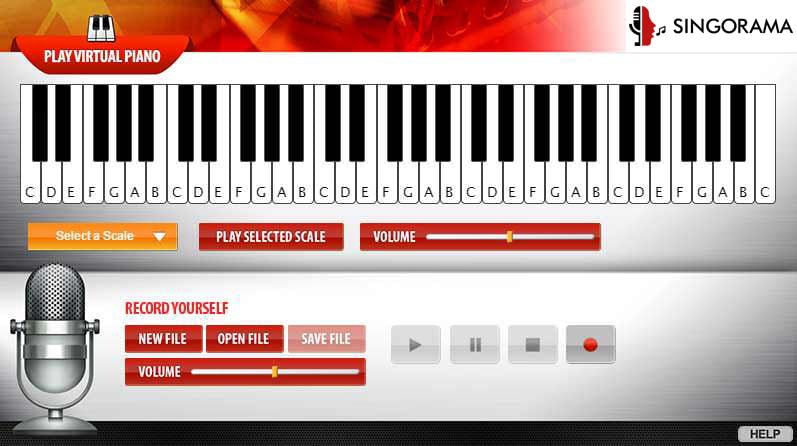 This recording software is designed to allow you to record, listen, evaluate and chart your progress on your way to singing mastery. The virtual keyboard is excellent for practicing your scales and pinpointing your weaknesses that need work.
To learn about the best microphones for recording vocals CLICK HERE.
Advancement App
This is designed to help you advance your singing and musical talent far ahead of the competition. You can use this app to warm up your vocal chords with ease.
You'll also be able to improve your overall technique and ability by following our simple step by step lessons.
With over 120 tracks, you'll effortlessly correct yourself while you practice, and as a result, significantly improve your singing voice in a very short amount of time.
Vocal Warmups
These fun and quick exercises are designed to be repeated until you can feel your voice start to loosen up. As you will find out in voice lesson 2, warming up your vocal chords gently is the best way to prepare to sing.
Vocal Strengthening Exercises
These strengthening exercises are designed to strengthen or improve the delivery of your singing. As you do these exercises, concentrate on how they sound, and not just whether you can reach the notes. Improving your tone, pitch, pacing and overall delivery will help improve your voice and show you where you still need to strengthen it.
Range Extension Exercises
Everyone wants to be able to sing impressive-sounding high notes. So we have developed some exercises to test your range and improve it. All of these vocal exercises will challenge you and are designed to stretch your vocal chords thinner so they can produce a higher sound.
Interval Training For Singers
We believe that this program can give you an edge over other singers. As you master the interval training exercises and the Solfege system, you will increase your ability to learn songs, harmonize and grasp directions from audition panels that previously would have been like another language.

Pros & Cons
Pros
Comprehensive Training: The program provides a structured and systematic approach to vocal training, covering all the basics of singing and offering a range of exercises and resources to help users improve their skills.
Suitable for all Levels: Whether you are a beginner or an advanced singer, Singorama is designed to cater to your needs. The program offers a range of resources that are tailored to different levels of experience and skill.
Convenience: Since Singorama is an online program, users can access it from anywhere, at any time. This makes it convenient for users who have busy schedules or who may not have access to a local singing coach. It's basically your own private singing lesson.
Cost-Effective: Compared to hiring a private vocal coach, Singorama is a much more cost-effective option. The program is available at a one-time fee, and users can access it for as long as they need to.
Money-Back Guarantee: Singorama comes with a 60-day money-back guarantee, which means users can try the program risk-free. If they are not satisfied with the program, they can simply request a refund.
Cons
Limited Interaction: Since Singorama is an online program, users may miss out on the personal interaction and feedback that they would get from a private singing coach. While the program does offer a range of resources and exercises, it may not be able to provide the same level of personalized attention that a coach can.
Self-Motivation Required: Since Singorama is a self-paced program, users need to be motivated and committed to practicing on their own. Without the guidance and support of a coach, some users may find it challenging to stay on track and progress in their training.
Limited Genres: While the program covers the basics of singing, it may not be as comprehensive in terms of covering specific genres of music. Some users may find that the program focuses more on pop and contemporary music, and may not be as useful for those interested in classical, jazz, or other genres.
No Live Support: While Singorama provides a range of resources and tools for users, it does not offer live support. This means that users cannot ask questions or receive immediate feedback from a coach or support team.
Is Singorama Effective?
Overall, Singorama is a highly effective vocal program for users who are looking to improve their singing chops. The program is well-designed and provides a range of resources and tools that are suitable for singers of all levels. Users can follow the structured training course, practice with the audio exercises, and record themselves using the mini recording studio. This provides a comprehensive and interactive approach to learning and practicing singing.
The program is very effective in terms of improving vocal skills. Users can learn the basics of breath control, pitch, tone, and rhythm, and then practice these skills with the various exercises provided. The program also includes tips and techniques for improving range and power, which can help users develop a stronger and more versatile singing voice.
The Singorama program also offers a range of benefits beyond just improving vocal skills. Users can learn about music theory, performance, and songwriting, which can help them move their singing career along faster. The program is also cost-effective and convenient, which makes it a great option for users who may not have the resources to hire a private singing coach.
Final Thoughts
In conclusion, Singorama 2.0 is a comprehensive and effective program for users who are looking to improve their singing. The program offers a range of resources and tools that are suitable for any singer. The structured style, audio exercises, and mini recording studio provide a complete and interactive approach to learning and practicing singing.
While the program may have some limitations, such as the lack of personal interaction and the need for self-motivation, these are outweighed by the program's benefits, such as its cost-effectiveness, convenience, and effectiveness in improving vocal skills.
While there are many other singing courses out on the market, Singorama 2.0 is the best! We highly recommended this program for anyone who wants to be a professional singer or simply wants to achieve singing success.

"Some of the links within this article are affiliate links. These links are from various companies such as Amazon. This means if you click on any of these links and purchase the item or service, I will receive an affiliate commission. This is at no cost to you and the money gets invested back into Audio Sorcerer LLC."