Recording music is getting easier and easier to do at home with the help of user-friendly software and accessible equipment. But there's one part of the music production process that remains a mystery to most musicians: mastering.
Mastering is the final stage of music production where the finishing touches are applied to a mix giving it that professional sound. Think of mastering as the icing on the cake, the cherry on top, the chef's kiss. It's essential to the production process, but most musicians rely on professionals to master their work, and that gets expensive.
That's why LANDR released an online mastering service that uses AI technology to put the power back into the hands of musicians. What was once a painful, pricy step in the production of music is now as easy as a couple clicks of a button. You might be thinking, No way, too good to be true, but it is true, and LANDR has been making some serious waves in the music industry.
In this LANDR Mastering review, we'll take a look at what exactly LANDR offers, how it compares to other mastering software, and if it is good enough to replace a human's touch.
What Is LANDR?
LANDR launched in 2014 as an intelligent online mastering service that lets musicians upload their recordings and instantly receive a professional-sounding product– simple as that. The company wanted to enable independent artists and hobbyist-musicians to create music that is on par with the current top hits. Thanks to the internet, artists no longer have to rely on big studios and record companies to handle the production and distribution of their projects. With an easy at-home mastering service, LANDR provides the final ingredient for musicians to gain complete control of their work.
While mastering has remained the bread and butter of the company, it has taken its services a step further. LANDR also offers access to samples, plug-in rentals, and mass distribution of your music onto all the top streaming platforms where you keep 100% of the streaming profits.
The AI mastering service – which we'll cover here in a second in this LANDR mastering review – is backed and monitored by a team of professional mastering engineers and music producers who are constantly tinkering with and improving the service to create a top-of-the-line product.
The sole mission of LANDR is to empower musicians with the freedom and confidence to kick down doors and produce music they are proud of – nothing more, nothing less.
What Is AI Mastering?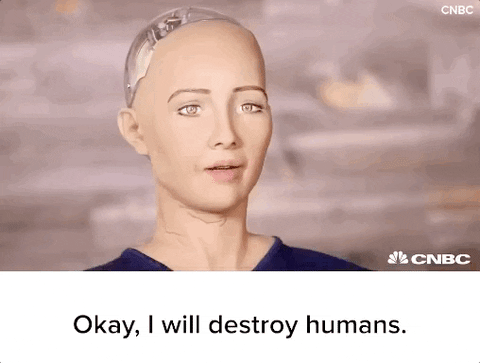 Mastering is not a one-size-fits-all service. It takes hours of careful consideration and comparison to create the right feel and sound of the music. That's why LANDR AI mastering uses intelligent software that listens to and analyzes your music to make the best mastering decisions possible.
LANDR's AI software is called Synapse, and it has been used to master more than 1 million hours of music – that's a lot of music! Each track uploaded to Synapse adds to the millions of other tracks that the software uses to reference and model to create a sharp, accurate result.
The software is only getting better and more intelligent with time. LANDR's team of professional engineers and producers are constantly updating and improving Synapse to provide a service that would take a mastering engineer countless hours to achieve.
LANDR promises that Synapse will give you an improved sound, better compression, and enhanced clarity. – sounds pretty good!?
Let's take a look at how to use LANDR Mastering online.
How To Use LANDR Mastering?
Using LANDR mastering is a walk through the park. The intelligent software does all the heavy lifting for you, and the only thing you have to do is upload, select between a few options, review, and export – easy!
Behind the scenes, Synapse takes your track, analyzes it, identifies the genre and style, and uses its immense database to make the appropriate mastering adjustments. Every step of the process, including the user-friendly interface, was designed to take away all the usual headache-inducing components of mastering.
Before you use start mastering with LANDR, make sure that you have finished mixing the track. Remember that this is the final stage of the audio production process that gives your music that last little touch-up – the chef's kiss.
Check out the exact steps you'll take when using LANDR.
Steps to master with LANDR:
Upload your music
Choose between a low, medium, or high intensity
Choose between a warm, balanced, or open style
Export track to one of the offered formats
Make Revisions (More on this below)
Done! The entire process can be completed in just a couple of minutes with little effort and zero prior mastering experience, but that's not all! If there are still a few elements of the track that you want to tinker with, click on Mastering Revisions to fine-tune the nitty-gritty settings.
Mastering Revision
LANDR's simple selection process makes the program easy to use. Still, sometimes you want to have a little bit more control over the final sound of your music. That's why the company introduced Mastering Revision to allow you to adjust the loudness, EQ, and sibilance. The revisioning process will give your music that personal touch to make it stand out from the rest. This is probably one of the best features they offer so it's worth mentioning in this LANDR mastering review.
How Good Is LANDR Mastering?
When it comes down to the final product, LANDR Mastering is good – some might even say great – and it should be! LANDR has been developing its software for over eight years, and it has an elite team of professionals to ensure top-notch quality. Don't forget that the company is using AI technology that is always improving. Each time you upload a track and provide feedback, the software gets a little bit better than it was before. It's a win-win situation for musicians wanting a great-sounding master at an affordable cost.
Don't take our word for it and go try it out for yourself! On the LANDR website, you can test the service by uploading one of your tracks and going through the entire mastering process – a few clicks of a button – and hearing what the result would sound like. The software is made for your creativity to shine, so play around with it. Compare the mastered version to the original track and decide whether or not LANDR can offer you something worth your money.
If you YouTube search LANDR Mastering Review you'll find a lot of useful testimonies to verify its quality.
How Much Does LANDR Mastering Cost?
We can't do a LANDR mastering review and not talk about the price. If you like the quality of LANDR Mastering, then you are going to love the cost of it. The platform uses a subscription-based service, and there are a few different options to choose from.
The Mastering subscription costs between $10 - $25 a month depending on the length of commitment. With this subscription, you'll have access to all LANDR's mastering services and be able to upload an entire album's worth of tracks every month.
Another option is to sign up for the LANDR Studio subscription. It costs between $12.50 to $25 a month, and it gives you a taste of everything the website has to offer. From Mastering to samples, you can do it all with this plan – minus a few limitations.
The good news is that you can combine multiple subscription plans together to create a personalized experience. So, if you want a taste of all the services and the whole mastering experience, you can do that!
Price Comparison
Hiring a professional to master your music can get expensive fast. The price to master a ten-song album from a top-tier mastering house can get up to around $2,000 – that's not cheap! On top of that, if you want to release multiple albums or projects a year, you are going to spend thousands and thousands of dollars to do that.
With LANDR, if you decide to pair two subscription plans together - $50 in total – you will spend at most $600 per year and have the ability to pump out a lot more music.
Our Recommendation
If you are putting out 3 or less songs a month then we recommend getting the LANDR Studio subscription. With this subscription you are going to get a host of other features beyond mastering that you will likely want and use. Best of all, if you use our coupon code below you'll get 30% off the subscription price!
If you are putting our more than 3 songs a month then you'll want to get the unlimited mastering subscription. This is a great package for record producers, labels, or artists who go hard. You can also use our link to get $50 OFF LANDR Studio.
LANDR Vs SoundCloud - Which Mastering Algorithm Is Better?
There are several other companies, such as Soundcloud, that also offer automated mastering services. Some of them offer a useable product, but when it comes down to attention to detail, a powerhouse team, and countless positive testimonies, LANDR is currently in a class of its own.
However, that doesn't mean it's not important to check out what else is on the market to ensure you're getting that product that's right for you.
Check out this Soundcloud vs. LANDR Mastering review for a comparison of the services.
NOTE: Pricing has been updated since this video was made so please use it mostly for a listening comparison.
Final Thoughts
LANDR offers a great solution to musicians looking for a way to master their music. The program is easy to use, affordable, and continuously getting better. So, can LANDR Mastering replace a human? The truthful answer is no, well, not exactly. Using a professional to master your music allows for a lot of customization, but it comes at a price, and it takes time. LANDR is still a great product that is worth checking out and experimenting with.
Now that you've read this LANDR Mastering review, is the product right for you?
Use our link below to get $50 OFF!
"Some of the links within this article are affiliate links. These links are from various companies such as Amazon. This means if you click on any of these links and purchase the item or service, I will receive an affiliate commission. This is at no cost to you and the money gets invested back into Audio Sorcerer LLC."