If you are new to the audio recording world you may ask yourself what does a pop filter do? That is a valid question and one we are going to concentrate on in the bulk of this article. But beyond that, do you actually need to use one when you are recording vocal tracks? We are going to answer that question too.
In this article, we are going to discuss everything about pop filters. We will go over what they are, the different types, do you need to use them when you record vocals, how to use one, and which ones we recommend. After reading this post, you will be an expert on pop filters and know which one to add to your studio. Now, let's get to it!
What Is A Pop Filter?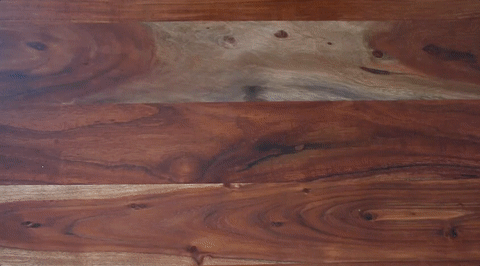 So what is a pop filter and what does a pop filter do? A pop filter is a type of screen that is placed on or in front of a microphone to help reduce the sound of popping noises that occur when certain consonants are spoken. Pop filters are usually made of thin, flexible material that allows them to be placed close to the microphone without affecting the sound quality. Nylon, metal, and foam are the 3 most common materials a pop filter comes in.
Pop filters are an important tool for any musician, audio engineer, or podcaster, as they can help to improve the quality of recordings. In addition to reducing pop sounds, pop filters can also help to reduce background noise. They help get recordings right from the beginning in turn saving time and money in the audio editing and mixing stages.
Different Types Of Pop Filters
There are a variety of different pop filters available on the market today. Each has its own unique set of characteristics. Let's first take a look at foam pop filters.
Foam
If you're looking to improve the sound quality of your microphone recordings, you may want to consider using a foam pop filter. There are a few things to keep in mind when choosing one. First, make sure that the filter is the right size for your microphone. If it's too small, it won't do a good job of filtering out the plosives. Second, choose a filter with a thick layer of foam. This will help to absorb more of the sound waves, resulting in better sound quality.
Nylon
Nylon pop filters are a type of pop filter that use a mesh screen to diffuse the sound waves. This helps to reduce the popping sound while still allowing the full range of frequencies to be recorded. Nylon pop filters are also typically less expensive than other external options, making them a great option for budget-conscious recording enthusiasts.
Metal pop filters work the same as nylon ones and are placed in front of the microphone. It's hard to say whether or not they are more effective than nylon ones but they certainly are more durable. Being made of metal, they are the most expensive of all the pop filters.
Do You Need A Pop Filter When Recording Vocals?
One of the most common questions we get asked along side what does a pop filter do, is do you need one when recording vocals. The answer, unfortunately, is not a simple one. It depends on a variety of factors, including the type of microphone you're using, the tone of your voice, and the recording environment.
In general, though, we recommend using a pop filter when recording vocals. A pop filter can help reduce the amount of plosives (hard consonants like "p" and "b") in your recording, which can make your vocals sound cleaner and more polished. A professionally trained studio singer may not need a pop filter but most of us don't fall into that category.
In the end, it's better to be safe than sorry so use a pop filter for the best results.
Does A Pop Filter A Make You Sound Better?
As mentioned early, a pop filter will help provide a cleaner recording as it reduces the number of plosives in your vocal performance. This will make the audio engineers editing and mixing job easier when the time comes. There are audio plugins and software that can help correct these issues post-recording, but why not address them from the beginning? Use a pop filter!
Do Pop Filters Reduce Background Noise?
Pop filters play a minor role in reducing background noise but don't expect a miracle. If your studio has a loud HVAC system or you have cars whizzing by outside, expect those to be picked up on the recording. If you really want to make sure your recordings are free of noise, make sure you a recording in a quiet space or closet.
How To Use A Pop Filter
When talking about what does a pop filter do, we can't not go over how to use one. To use a pop filter, simply attach it to the microphone stand and position it so that it is about 6 inches from the microphone. That's it! If you are using a pop filter that goes over a microphone, be careful to not tear it as you slide it on. Also, some microphones come with built-in internal pop filters but feel free to double these up with nylon or metal external ones.
Our Pop Filter Recommendations
Here is a list of our recommended pop filters. We've provided a budget and premium option for nylon and our go-to for metal. Check them out!
EJT Pop Filter (Nylon)
The EJT Pop Filter is a great way to eliminate those pesky "p" pops from your audio recordings. This filter is made from durable nylon and can be attached to any standard microphone stand. It's also easy to clean and maintain, so you can keep your recordings sounding great.
Buy On Amazon ➡ CLICK HERE
Shure PS-6 Popper Stopper (Nylon)
The Shure PS-6 Popper Stopper is regarded as one of the best pop filters in the industry. With its adjustable gooseneck and mic stand clamp, you will get all the flexibility you need. The Popper Stopper screen is made of 4 layers of nylon, so it is durable and will last for many years.
Buy On Amazon ➡ CLICK HERE
The sE Electronics Metal Pop Screen is a must-have for any studio recording. This sturdy and durable pop screen features a metal frame that is built to last. Adding this will improve the quality of your recordings and filter out unwanted pops and clicks from your recordings.
Buy On Amazon ➡ CLICK HERE
Related Article: Stellar X2 Vintage Review | Is This The Best Mic Under $300?
Final Thoughts
You should now know what does a pop filter do and that it is important to use when recording vocals. Unless you are a trained studio singer you should have a pop filter at your disposal. Having a clean vocal recording free of plosives makes all the difference when it comes to audio editing and mixing. It will save you so much time and as everyone knows, time is money!
If you found the information helpful in this article, consider subscribing to our blog and purchasing a pop filter from one of our links above. Happy Recording!
"Some of the links within this article are affiliate links. These links are from various companies such as Amazon. This means if you click on any of these links and purchase the item or service, I will receive an affiliate commission. This is at no cost to you and the money gets invested back into Audio Sorcerer LLC."