Perfecting your music is no easy feat. There are countless details that go into making a professional track. So, many people rely on samples to help make the process a bit easier. If you're one of them, then you need to know about Loopcloud.
Loopcloud is an incredible tool that helps music producers create and manage samples. The platform offers a large library of snippets, loops, and sounds from various genres. 
So, if you're interested in finding out more about Loopcloud, then you've come to the right place. In this article, we'll walk you through everything you need to know about the platform including it's advantages and disadvantages. If you want to learn how to supercharge your music production workflow, then continue reading!
Loopcloud Overview
As you can guess by the name, this platform is a cloud-based sample library. Over the past few years, it's revolutionized the way producers create samples. 
That's because it offers users a wide variety of services. 
First off, the platform has a large range of high-quality samples and sound loops. These are audio files that producers can incorporate into their music. 
Other than that, you'll be able to analyze the different parameters of each recording. This will make coming up with a fresh sound a walk in the park. 
Plus, Loopcloud gives users access to many powerful tools to perfect their music. Some of the most notable ones include pitch shifting and time stretching. 
These allow producers to manipulate sound in innovative and interesting ways. This, in turn, should enhance their creative workflow. 
Loopcloud System Requirements
Before you head out to download the platform, it's a good idea to make sure your system can handle it. So, in this section, we'll cover all the prerequisites for Loopcloud. 
Luckily, you can operate the software on both Mac and Windows. Although, each one has specific requirements. 
Mac

OSX 10.10 and later
64-bit standalone app, 32 and 64-bit plugins

Windows

Windows 8 and later
32 and 64-bit support
Moving on, Loopcloud can function as a stand-alone platform or through various plugins. 
These include:
VST (Studio One, Cubase, FL Studio, and many more)
AU (Apple Logic)
AAX (Pro Tools)
Loopcloud can connect directly to any music software with plugin support.

Loopcloud Features
With the basic functions of Loopcloud out of the way, we can jump into the features. Here's a quick look at the most notable aspects of the platform. 
User-Friendly Interface
As soon as you open up the Loopcloud library, you'll notice the interface is quite easy to use. The different sections are clearly divided into categories and labeled accordingly. 
That makes navigating through the platform a breeze. 
On top of that, there are advanced filters that you can utilize. So, you should be able to use keywords to find the perfect sample for your project in a flash.  
Organization and Management of Samples
With Loopcloud, users can organize their samples in all sorts of ways. You can decide to categorize them based on date, name, or genre. 
That'll make accessing files in the future much more manageable. Even if you have a large library, you'll be able to use advanced filters. 
This should help you locate samples and import them in no time. 
Massive Sound Library
One of the best features of using Loopcloud is users get access to countless samples. The platform boasts over four million sounds in its ever-expanding catalog. 
Every year, the company adds many audio files to the library. Each one is expertly produced and edited by professional sound designers. 
There are plenty of files to choose from and they're also incredibly diverse. Loopcloud offers samples from almost any genre you can imagine. 
Some of the most popular sounds are jazz, guitar, hip-hop, and classical.
Seamless DAW Integration
Another reason behind Loopcloud's popularity is how it seamlessly integrates with digital audio workstations (DAWs). DAWs are software's you can use to create, arrange, and edit music. 
With Loopcloud, you can preview any sample in your DAW. On top of that, you can auto-transpose the audio files to match the key of your project. 
To make your job easier, there's even a drag-and-drop function. That means you won't have to waste any time digging through your computer files. 
Exceptional Audio File Analysis
Sometimes, when creating music, you'll want to use more than one sample. That means you'll need to download each file and adjust it to match your project. 
Thankfully, with Loopcloud, this process shouldn't take much time. The tool will allow you to analyze the key and tempo of a sample with a click of a button. 
This will save you the trouble of manually doing it yourself. 
In addition, you can do all that without exiting the app. That means you won't have to keep switching between platforms, which can be frustrating. 
8-Track Editor and Pattern Creator
Loopcloud comes with an 8-track editor and pattern creator. As you can tell by the name, this tool can be incredibly useful.
For starters, you'll be able to slice, edit, and rearrange samples with a few clicks. Besides that, you can add effects like reverb, delay, and time-stretch.  
The best part about this service is that you can use it on samples that you haven't purchased. That means you'll be able to test out how the file will sound before you buy it.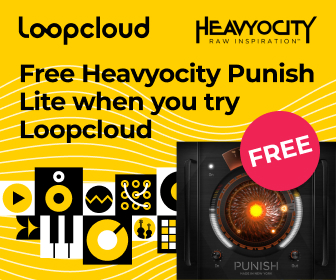 Inspirational Plugins
When you install the Loopcloud app, you also get a few plugins. These are tools that can make the process of creating music easier. 
For example, one of the most popular plugins is the Loopcloud Drum. This is a drum sampler and sequencer that give you access to many premium, exclusive sounds. 
Other than that, there's Loopcloud Play. That tool opens up a massive gallery of high-quality sounds from industry experts. 
Cloud Storage
If you're working on more than one music project at a time, it can be tricky to keep track of all the files. On top of that, the samples can take up a lot of space on your hard drive. 
Fortunately, Loopcloud has a way around this issue. With the use of cloud storage, you'll be able to collect a large number of files. 
Plus, you can back them up to ensure you never lose any of your work. 
Then, once the files are on your cloud, you'll be able to access them from anywhere. You can even use the samples on more than one device at a time. 
---
Related Article: Loopmasters Review: The Ultimate Sample Library for Music Producers?
---
Loopcloud Prices
You can buy samples off Loopcloud using points. To get these, you'll need to sign up for the service. 
There are a few different plans that you can choose for when you join Loopcloud. Each one helps out a different type of creator. 
First up, the Artist tier gives you 100 points a month and up to 5GB of cloud storage. Other than that, there's the Studio tier which provides 500 points and 50GB of storage. 
Finally, the Professional tier gives 600 points and about 250GB.
Aside from that, all the plans offer access to the plugin suite and the Free Bitwig Studio 8-Track. 
NOTE: There's a free version of Loopcloud, but you'll only get access to limited features.
Loopcloud Advantages
There are many advantages to using the Loopcloud platform. Right off the bat, the tool is exceptionally easy to use. 
Thanks to the user-friendly interface and search filters, finding samples is a breeze. In addition, you can organize the samples and loops to make them easier to locate in the future. 
Besides that, Loopcloud has one of the most extensive libraries in the world. That means you should be able to find a file that's compatible with your music. 
Plus, with the pitch-shifting and time-stretching features, you can adjust any sample to fit your needs. 
Lastly, Loopcloud gives you access to cloud storage. That way, you won't have to worry about running out of hard drive space while you work. 

Loopcloud Disadvantages
Just like with any service, Loopcloud has its fair share of issues. First off, the subscriptions can be a bit pricey in the long run. 
Plus, the free version of the platform doesn't offer many features. Because of that, the app may not be suitable for producers on a budget. 
Other than that, you need a stable internet connection to use Loopcloud. Otherwise, you may experience lag or disruptions as you work. Sadly, that means the platform won't function all that well if you're on the move.
Finally, a few users complained about the download quality of some of the samples. 
---
Related Article: How To Set Up A Home Recording Studio For Beginners
---
Final Thoughts
In conclusion, Loopcloud is an exceptional music production platform that offers a wide range of features to its users. With its intuitive user interface, vast sample library, and powerful plugins, Loopcloud has become a popular choice for producers, DJs, and musicians alike.
Whether you're a seasoned pro or just starting out, Loopcloud provides everything you need to create professional-quality music. Its unique features, such as the ability to search for sounds by key, tempo, and genre, make it a valuable tool for producers of all levels.
Overall, Loopcloud is a must-have for anyone looking to supercharge their music production workflow.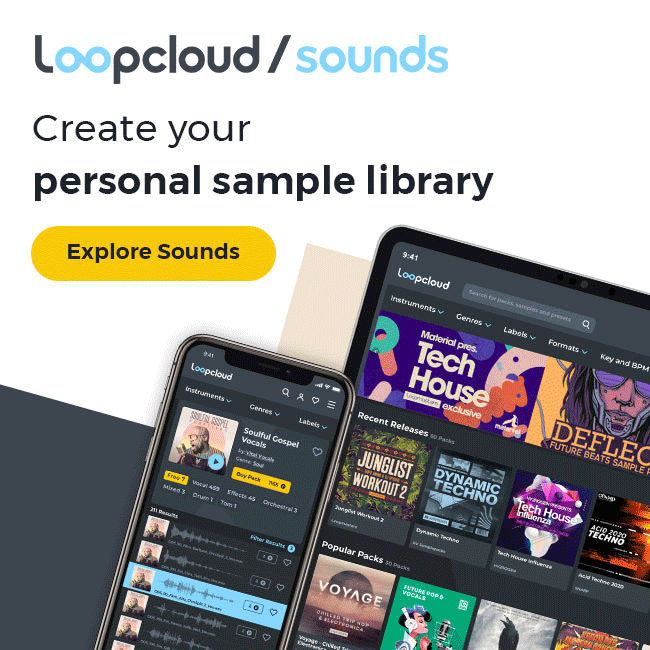 "Some of the links within this article are affiliate links. These links are from various companies such as Amazon. This means if you click on any of these links and purchase the item or service, I will receive an affiliate commission. This is at no cost to you and the money gets invested back into Audio Sorcerer LLC."